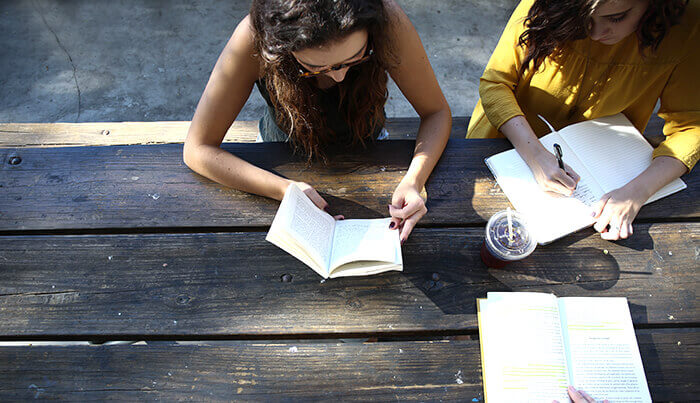 Spring semester in high school can be a trying time for students, especially sophomore and junior years. As courses get tougher, social and athletic obligations begin to pile up, and students start preparing for college admissions, it can be quite a lot! As parents, we want to help our children get through this stressful time but also make sure they accomplish the things that need to be completed.
Zzzzzzzz's
One of the best things you can do for your children is help them get enough sleep. It might seem like teenagers just want to sleep all day but they are actually receiving much less sleep than their bodies need. This can have significantly negative effects on their grades and, even worse, on their health. Encourage them to take advantage of the weekend to catch up on time that they may not have been able to sleep during the week. Without a proper amount of rest, students are more likely to make mistakes and are unable to academically perform at the top of their game.
Don't Let Those Grades Drop!
Many students see a drop in grades in the spring. This is damaging because colleges see this as a negative trend when they look at transcripts for admission. As a parent, make sure your child is consistently maintaining his grades (or improving them!). Help him organize his time so that he is able to juggle everything and adequately prepare for papers and exams. We get more requests for tutoring junior year than any other as students really start to need that extra help and push.
Consider Test Prep (if it makes sense!)
Spring semester is also the time many students start to look into their SAT/ACT's. While it can be great to get a jump start on standardized test preparation, it is important to consider how overwhelmed a student is with everything they have going on already. As a parent, you want to make sure your child focuses primarily on their grades and well being. If you think SAT/ACT test preparation is too much in the spring, you are better off pushing it until summer break.

Let spring be the time your child really propels in his studies. Ensuring that he gets enough sleep and stays focused on his grades amid other distractions is not easy, but is vital when looking at his overall college plan. Maintain your child's excitement and determination and help him stay focused on the prize – a wonderful college experience!