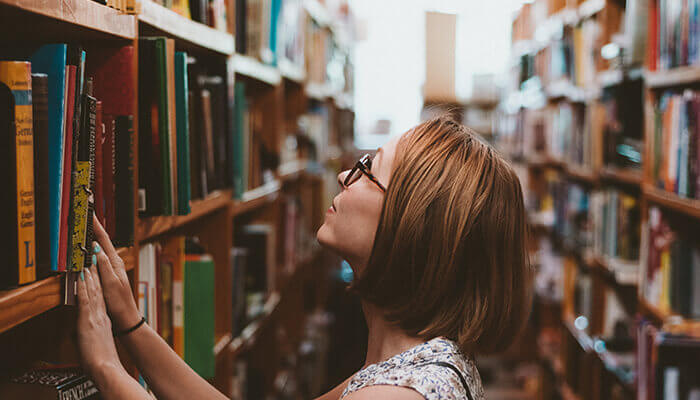 In the world of seemingly unlimited television programing and smartphones, it can be tough to get a book in your child's hands. These vessels of information and entertainment seem to have less appeal from the fast paced resources kids have around them these days. However, there are still ways to get kids to fall in love with reading and build those ultra-important comprehension skills.
Here are 5 tips that can help encourage your child to grab a book instead of a remote.
1. Introduce kids to books on topics they enjoy
With attention spans being limited, it is important to get kids interested with materials that feature subjects they enjoy. For instance, if your child is an animal lover, check out these 10 books she may enjoy. Focus on nonfiction titles and in-depth selections to build those comprehension skills.
2. Read the book, then watch the movie
Many, many books have been turned into movies and this can be a great way to get a kid interested in picking up the original text. Focus on classics and read them together, a bit at a time. After you complete both, have a conversation about the aspects each of you liked about both mediums.
3. Bring it to the kitchen
Reading comprehension can be built in any room of the house! When you are cooking, ask your child to read ingredients from a recipe as well as the instructions. Engage your child to help with some of the activities in the kitchen as well to switch roles. Take it a step further and have your child write a menu – helping to further build those comprehension skills!
4. Ask questions
Possible one of the most important aspects of building comprehension, questions help ensure that your child is actually tuned into the story they are reading – not just going through the motions. Don't over-focus or drill them – just try to check in to make sure the points and themes are coming through.
5. Don't discredit magazines!
Yes, magazines! Now we aren't talking People or Sports Illustrated, here! Think more in terms of The New Yorker or The Economist. These periodicals offer timely knowledge about topics your child has probably at least heard mention of in conversation or on the news. And, since they are shorter articles, they may be easier to get your child to pick up and read.