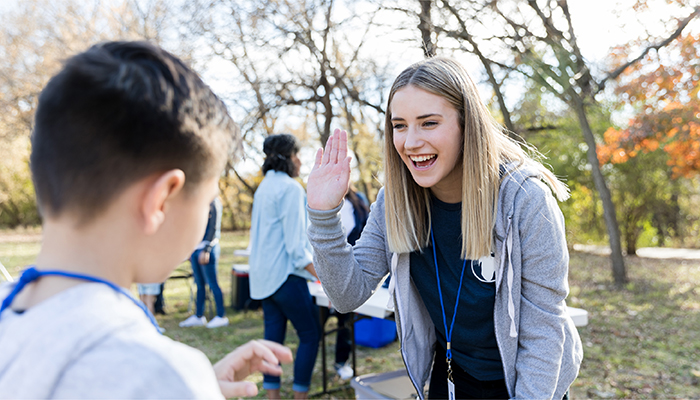 Summer volunteering; build up your admission profile while giving back
College admissions are about more than just academics. When evaluating a student's profile, many colleges look beyond just GPA and test scores. They want well-rounded, altruistic students who are eager to share their knowledge and donate time and effort to improve the community.
That's why what your child does outside of school is so important. And for high school students, that can mean using part of their summer break to volunteer. Giving back to help the less fortunate, the environment, children, and our communities in general is a great way to build an admission profile while doing a good deed.
Even though your child is technically "out of school" for the summer, it's often still a busy time of the year. Your child may be working to keep up with academics, while also fitting in fun and relaxation. So how can they fit in volunteering as well? And what opportunities are out there?
It all starts with identifying the kind of volunteering your child would most like to do. The most popular programs usually fall into one of the following categories:
Mentoring children and childcare
Wildlife and marine conservation
Teaching
Social work
Community service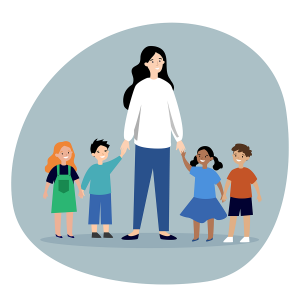 MENTORING CHILDREN AND CHILDCARE
Working with children is one of the most popular forms of volunteering. Whether it is mentoring a younger student who has similar interests or helping lead a Boy/Girl Scout group, volunteering with children is a great way for your child to show colleges that they are responsible beyond their years.
While there are many popular, nationwide volunteer programs involving children (such as Big Brothers Big Sisters of America and Reading Partners), students don't have to go through them to make an impact. Volunteering with children is as easy as offering to babysit or look after children in the community. That is especially valuable for families who cannot afford childcare, a rising expense for lower and middle class families in the United States.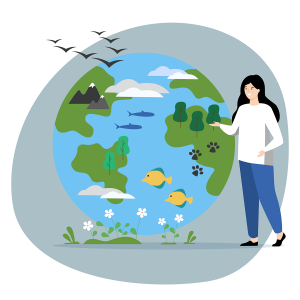 WILDLIFE AND MARINE CONSERVATION
If your child loves to explore nature and learn about the biodiversity of our planet, this may be the best option for them. Wildlife and marine conservation programs focus on taking care of the environment and the animals that live there. Volunteering to take care of the ocean, endangered species, or wildfire-prone regions is an ideal way to further explore your child's interests in biology and related subject areas.
Another positive feature of these programs is that they often involve training and certification, which means your child will leave with a new, useful skill in addition to real-life experience. That not only helps them decide if they'd like to pursue a certain field of study as their college major, but also potentially secure an internship later on.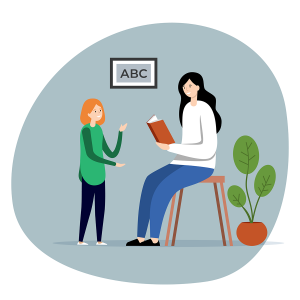 TEACHING
Whether it's English as a Second Language (ESL), painting, music, or their favorite sport, your child has thousands of opportunities to volunteer by teaching. In addition to giving back and building their resume, teaching helps students develop their communication and public speaking skills, as well as possibly spark an interest in becoming an educator for life!
Established programs like School on Wheels and YMCA Summer Camps are great ways to get involved, but universities are also filled with opportunities to volunteer as a short-term ESL teacher for the summer. So if your child is interested in helping non-native English speakers improve their language skills while learning about diverse cultures, check out your local college's website and look for ESL volunteering.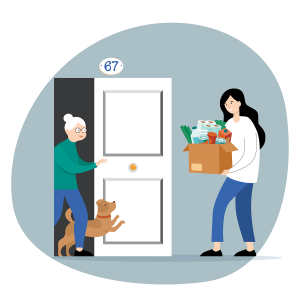 SOCIAL WORK
From helping build homeless shelters to collecting, organizing and distributing products at food and clothing banks, the options for social work volunteering are endless. This type of volunteering work is especially important, as it focuses on helping the underserved, less fortunate groups of our communities.
To learn more about these opportunities, your child should consider reaching out to local churches (regardless of your religious views) and non-profit organizations, which tend to take care of the logistics and operation of these events. That way, your child can simply sign up and show up to help whenever needed! Feeding America's website can help your child find local food banks.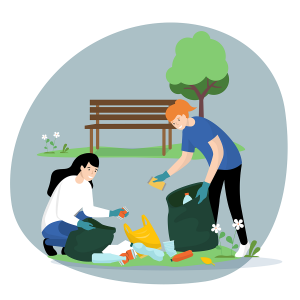 COMMUNITY SERVICE
Community service allows your child to improve the environment around them. Whether it is picking up trash at the park, facilitating traffic for the annual 10K, or cutting the grass of that elderly neighbor's front yard, what matters is helping others.
Community service, as the name suggests, is all about serving the community. That's why it is also the easiest way to volunteer while still having fun—there are opportunities to help everywhere! Dedicating as little as a couple of hours per week to better the neighborhood, clean up public areas, or plant trees goes a long way in improving the community. And colleges will likely take notice.
So now that you know the options, how does your child get started?
Thankfully, that's the easy part! Organizations that run volunteering programs are always looking for new volunteers. If one of the categories above caught your attention, consider checking out the programs mentioned to get your child started or search for other opportunities online.
What matters is not necessarily the type of volunteering your child is doing, but rather the act of putting others above themselves and choosing to use their free time to help!