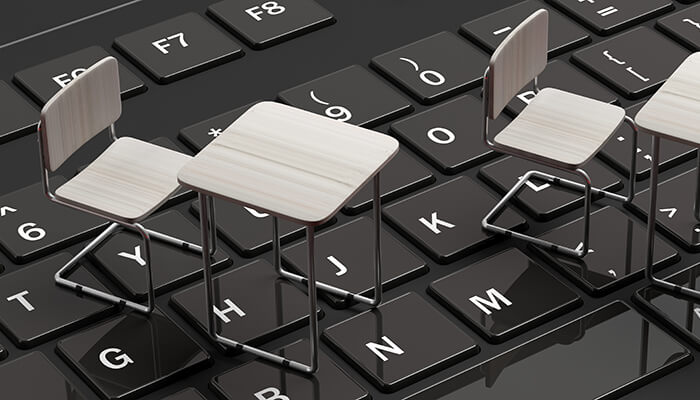 News is periodically being released on this topic. This page will be updated regularly. Check back often for the latest information.
UPDATED as of April 3, 2020:
The College Board has announced the 2020 AP Exam dates and times, including what is being covered, the types of questions that may encounter, and how those questions will be weighted. For further information, please visit
College Board's dedicated page for AP student updates.
Students who do not have internet or access to a device to take the exam should submit
this form
before April 24, 2020.
On Friday, March 20, 2020, the College Board announced that the AP Exams will take place this Spring. Here are the key details from the announcement:
Traditional face-to-face exam administrations will not take place.
Students will take a 45-minute online free-response exam at home—the test questions are currently being specifically selected to work within this format.
For each AP subject, there will be an "earlier" testing date and a "later" testing date.
The 1-5 AP Exam scoring scale is expected to remain the same, and it is anticipated that colleges will still provide the same college credit based upon students' AP Exam scores.
The topics will include what most AP teachers and students have covered in class through early March of this year.
Students will be able to take these streamlined exams on any device they have access to—computer, tablet, or smartphone. Taking a photo of handwritten work will also be an option.
The tests will be protected by digital security tools to prevent cheating—including plagiarism detection software.
Refunds will be available to students who choose not to take the revised exams.
The full exam schedule, specific free-response question types that will be on each AP Exam, and additional testing details will be available by April 3.
With information about AP Exams and other standardized tests evolving rapidly in response to the Coronavirus, we will be here to provide ongoing information, insight, and resources to help families turn uncertainty into opportunity.
Here are our insights on the recent news about AP Exam changes:
Having Advanced Placement (AP) Exams back on the calendar is a great thing. Families can use this news as a source of extra academic motivation for the many AP students currently doing at-home education. You can learn additional strategies for creating an effective home learning environment and serving as an accountability partner at our upcoming Webinar: "Stay Sane – Practice Tips for 'Homeschooling' Your Kids During COVID-19."
Even though AP Exams will be shorter and taken from home, students still need to take them seriously. Even with the announced changes for 2020, AP Exam scores can still potentially save students thousands of dollars in college credit, so families should take full advantage of this opportunity. We will provide additional information and advice about AP Exam administration specifics as they are released by the College Board.
Keeping up with AP coursework is crucial for students, especially for those planning to take the AP Exams. Information loss is a real danger—even for students who select an earlier AP Exam test date—and it will be difficult for students to later regain knowledge in time for school and AP Exams. We recommend that students spend at least 6-8 hours per week taking practice exams, analyzing their results, and reviewing content. A Revolution Prep team member can send you practice AP Exams to help students get started on their preparation. We will provide more detail on how students can best use their time in our upcoming Webinar: "The April ACT® and May SAT® Have Been Postponed: Now What?"
If students will be taking AP Exams, they should prioritize AP and other academic work over the ACT and SAT. Not only will AP Exams occur earlier than other standardized tests, but this work will also help improve students' grades—the most important factor for college admission—when school returns. Maintaining core reading, writing, and math skills will also help students earn competitive ACT and SAT scores later on.
Don't think that because schools are closed, earning competitive AP Exam scores will be easier. Students who take AP classes are the types of highly-competitive and highly-motivated students who will use their extra available time for ongoing content review and coaching. Help your child get ahead rather than fall behind.
To help your student with these AP Exams, we are offering free on-demand AP support through the AP Exams via Revolution Prime. Students will be able to join a live, online session with a professional tutor every day of the week in almost all of the AP subjects. Sign up here.