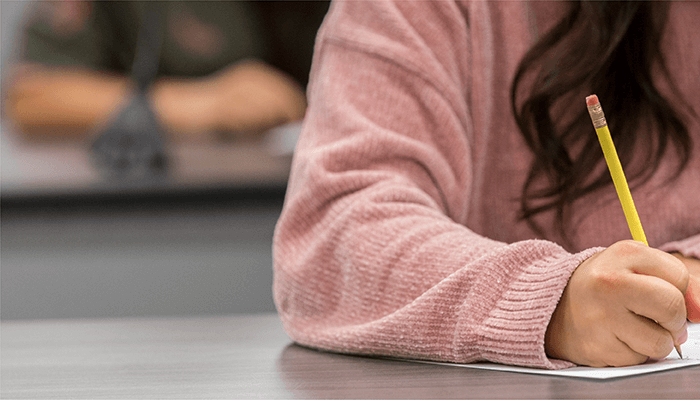 2-minute read
The pandemic has brought a lot of uncertainty to college admissions tests. With some dates shuffled and others outright cancelled, it is normal for students to wonder about their future.
But tests such as the ACT and the SAT are still important, and will remain relevant.
A recent Forbes article explores a series of scientific studies that make a strong case for their use. Research across the board shows that tests are essential, for reasons ranging from being predictive of college performance and professional success to reducing the opportunity inequality gap.
As schools go test-optional for the next admissions cycle or two, a major misunderstanding needs to be clarified: Test-optional does not mean test-blind.
Test-optional simply means that students can apply without the test. Your child's test scores will still be taken into consideration, and may be the difference between admission or denial.
Create your own user feedback survey
"A rigorous academic curriculum and good grades are more important than ever, but the tests are still very relevant. Schools won't rule you out if you don't submit a score, but it will make it much harder to be admitted," says Steven Helgeson, a member of the Revolution Prep's executive leadership team.
After all, as former Dartmouth's dean of admissions Maria Laskaris points out in the same Forbes article, standardized tests are still the only true comparative aspect of the admissions process.
So you should still plan on your child taking the ACT or SAT. If they need help preparing, we are here to assist. Revolution Prep offers private tutoring and small group courses that focus on maximizing your child's test scores and familiarity with their length and format.
And don't forget: Academic performance and college readiness are also important. Our academic tutoring programs teach executive functioning skills to help your child become a more confident and independent learner — which sets them up for success in college and beyond.
Learn more about our programs and how our tutors can help your child succeed here.