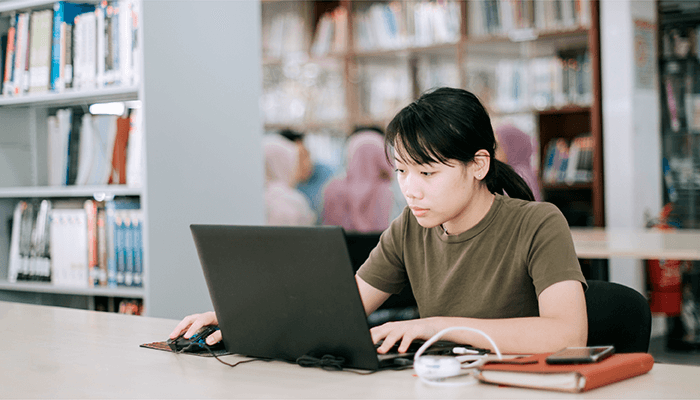 Should your child take the CLEPs?
The college admissions process is full of standardized exams. The SATs and ACTs are the most popular for entrance purposes, while the APs are widely known for awarding college credit and assessing your child's college-readiness.
But have you ever heard of the CLEPs? These lesser-known but extremely useful tests stand for College-Level Examination Programs, and are organized and run by the College Board, which is also in charge of the SATs and AP Exams.
So what exactly are the CLEPs?
The CLEPs are a series of tests that evaluate high school students' knowledge on specific college-level subjects. Based on how students score on the test (and which school they are applying to) they are granted college credits for that course and can skip taking it at their university.
Most importantly, CLEPs are a much cheaper and more accessible alternative to AP Exams. All CLEP exams, no matter the subject or date of testing, cost $85. And as long as students are located in the United States and have a computer with internet access, they can take the test remotely. All they need to do is download the required proctoring service software, and every CLEP your child signs up for can be taken from the comfort of their home.
Another crucial feature that makes the CLEPs an interesting option for high school students is the wide range of college courses available. From popular core classes like Human Growth & Development and Microeconomics to more niche subjects such as Financial Accounting and Analyzing & Interpreting Literature, many of the courses your child has to take in their first two years of college can be taken care of before they even start school!
You can find a full list of college courses covered by the CLEP tests here.
Why wouldn't everyone take the CLEPs, then?
That's a good question. Although the CLEPs are widely accepted at many major colleges and universities around the country, with almost 3,000 institutions granting credit for them, there are still a group of more selective universities that currently do not.
These universities, usually Ivy Leagues and other top-25 ranked colleges, seldomly award incoming undergraduate students credit for courses or exams taken before entrance at their institutions. These schools would rather ensure all students are learning about those courses from their professors, at their academic standards. With that in mind, the CLEPs may not be for your child if they are strictly applying to schools in that category of selectivity.
To make your life easier, the College Board's website has a tool that allows you to search individual institution's policies regarding each CLEP test. This means you can quickly look up which colleges award credit for the CLEPs and the required score to earn credit in each course.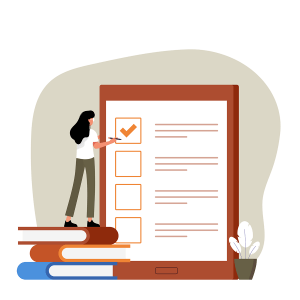 How can my child prepare for the CLEPs?
If you decide that the CLEPs are a good option for your child, the next step is identifying which tests they want to take. This can be complicated, but answering these four questions can facilitate the process:
What is my child's intended major (or areas of interest)?
What courses would this field of study require my child to take?
What courses do the schools my child is applying to require all undergraduates to take?
What college courses has my child already mastered through their high school careers?
Your answers will form a list of courses that your child should consider taking the CLEPs in. The last question is especially important because you don't want to waste your child's time, energy, and focus on a test they are not likely to pass.
Your goal shouldn't be simply to get as many credits as possible, but rather help your child avoid taking courses that aren't adding value to their academic experience. Otherwise, they might struggle to keep pace as they progress throughout college and beyond.
After you identify the test or tests your child would like to take, it's time to choose a date, sign-up, and build a study plan that fits your child's test score objective. The latter part can be tricky, so if you think you could use additional support, our academic advisors can help you build a personalized plan and set your child up with a tutor who specializes on that CLEP exam.
The CLEP website is also a great resource for preparing for the test. It includes not only specific test-related content to help your child study, but also thorough information on each test's format, length, and structure. For certain subjects, you can even find practice questions and full tests, which are essential to getting familiar with how the CLEPs work.
So now that you know all about the CLEPs and why your child should look at taking them, it's time to get started. Good luck, and remember that we're here to help!