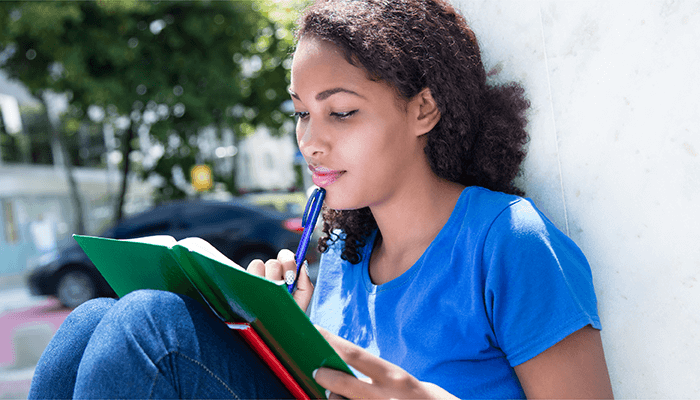 How to turn the Summer Slide into the Summer Rise
As we approach the end of the school year, you may hear the term "Summer Slide." But what does it mean?
Summer Slide refers to the learning loss students go through during the summer due to the lack of a regular school routine and study plan. And while there is no quick fix to a lack of a day-to-day consistent structure like they have during the school year, your child can turn the Summer Slide into the Summer Rise by building a strong study plan.
It's easy to understand why learning loss happens throughout the summer. Not only is school out of session, but children are also used to seeing summer as a complete break from any and all academic matters. That doesn't have to be the case — especially after a unique and chaotic year.
Finding the balance between a summer of growth, fun, and rest is essential for children of all ages. That's why we surveyed our professional tutors to find out a few ways you can turn the Summer Slide into the Summer Rise. Here's what they said: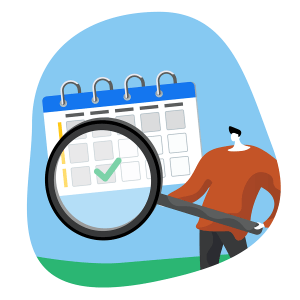 "START BY LOOKING AHEAD AND MAKING A PLAN"
The best way to prevent the Summer Slide is understanding where it might impact your child the most. What subject did they struggle the most with this academic year? Focusing on key areas of improvement allows for progress without stress.
Talking to a Revolution Prep team member is a step toward preventing the summer from being overwhelming. By working with a professional, you collaborate to create a study plan that enables your child to move at their own pace through a flexible schedule and curriculum.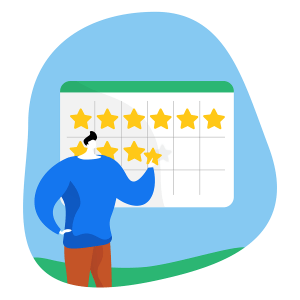 "IT'S ALL ABOUT HOW YOU FRAME YOUR CHILD'S EXPERIENCES"
Let's be honest: We'd be hard-pressed to find a student out there who is looking forward to working on academics or test prep during the summer. "Summer is supposed to be fun," they claim. And it should be.
Because of children's predisposition to seeing summer as a school-free time of the year, it's important for parents to frame those experiences in a positive manner. But how do you make summer school less frightening? Here's how:
Gamify their experience. Create a point system through which your child can follow their own progress and earn rewards based on productivity. You can also create "tiered levels" that allow them to stay up past curfew one night or eat an extra serving of dessert for a week. Children like to be challenged, and gamifying their learning experience can be crucial to them accepting the extra responsibility throughout the summer.
Keep their eyes on the prize. Children love to ask "why?. Why do I have to study when summer just started? Why should I do this and my friends don't? If that's your child, take those moments as an opportunity to educate them on the benefits of getting ahead. After all, if they put in some effort during the summer, they will have more time to focus on their favorite sport or extracurricular activity once school is back.
Compare time spent learning with "fun" time. It's all about perspective. Make it clear that even if they spend an hour or two per day on "school stuff", the rest of their day is free to play, socialize, and have fun. By emphasizing that ratio, you help your child realize that they are still spending a lot more time enjoying the summer than working on academics—especially compared to the school year.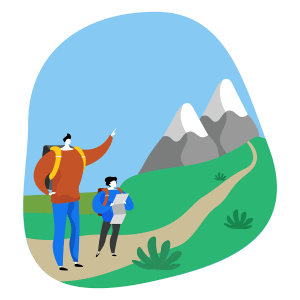 "CONSIDER EDUCATIONAL HOBBIES AS LEARNING OPPORTUNITIES"
A productive summer does not necessarily mean grinding down on complicated math problems. Adding an educational component to activities your child already likes to do is a great way to exercise the brain while having fun. Whether it is pleasure reading, exploring nature, or playing board games, consider including a learnable variable to their hobby.
In the case of reading, it could be choosing a historical fiction novel—say, the Book Thief. If you are going for a hike, take a moment to explain geographical phenomena related to what you are seeing. And if it's game night at home, pick a game like trivia!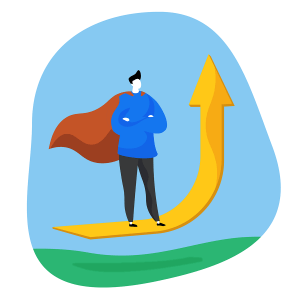 "BUILDING A+ HABITS AND A GROWTH MINDSET IS WHAT TRULY MATTERS"
Lastly, it's essential to understand that developing productive habits and instilling a growth mindset in your child is more important than working on specific subjects. The Summer Slide happens partially because children have a hard time retaining content—so it's natural that they forget part of what they learned the year before when they spend 3 months away from school.
However, the best solution isn't just repeatedly going over last year's (or even next year's) content. Rather, your child should spend their efforts developing a growth mindset and A+ habits that will set them up for success beyond the first few months of the next school year. Why? Because it's hard to focus on that during the academic year, when they have to juggle workload from 6/7 classes with sports and extracurriculars.
That's why summertime is the perfect time to focus on more intangible skills and habits. The stakes aren't as high (at least from a grade point average or test score perspective), which enables for longer lasting learning experiences.
So now what?
As summer break nears, it's time to start applying the concepts above to your child's routine. Form ore information about turning the Summer Slide into a Rummer Rise, take a look at our recorded webinar.

As always, consider setting up a call with a Revolution Prep team member. They are thoroughly trained and qualified to help you identify your child's main needs and build a personalized study plan that addresses exactly that. Reach out and to talk to us!